Master of SEDOV on his last journey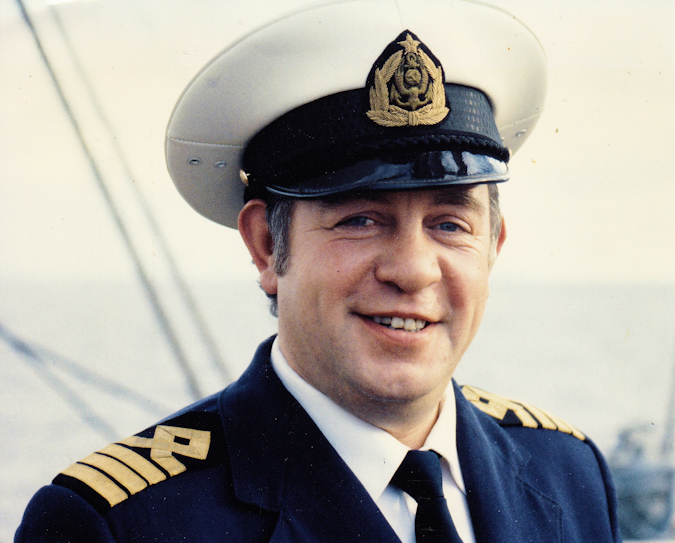 Alexey Perevozchikov was always the captain of the SEDOV with great passion and experience from the time the 4-masted barque was converted into a training ship in Leningrad.
Now he has started his last voyage. The funeral took place on Tuesday, 11th of July, in Riga at the Jaunciemsky cemetery. He would have liked to have his ashes scattered in the Baltic Sea, preferably on board SEDOV!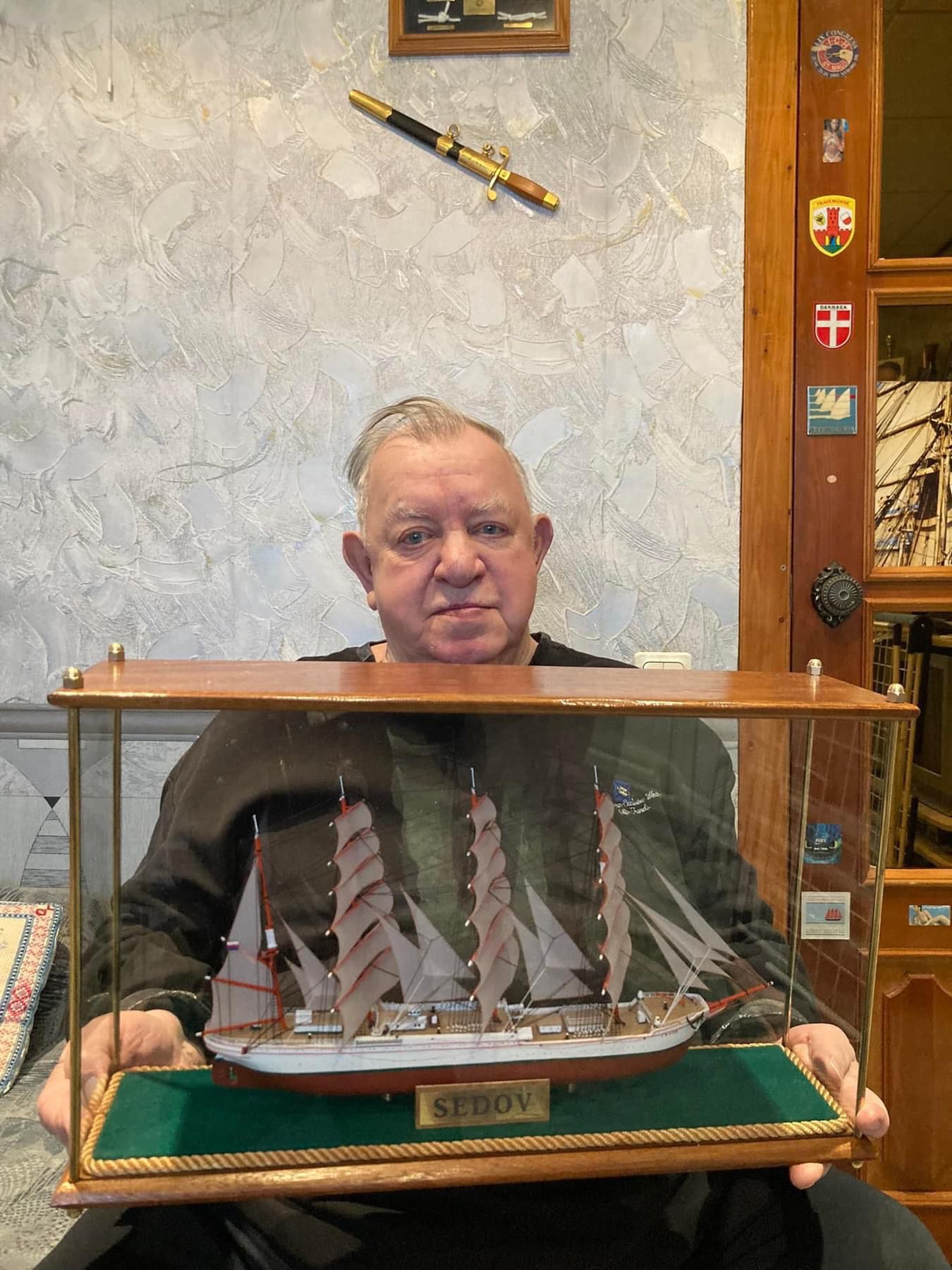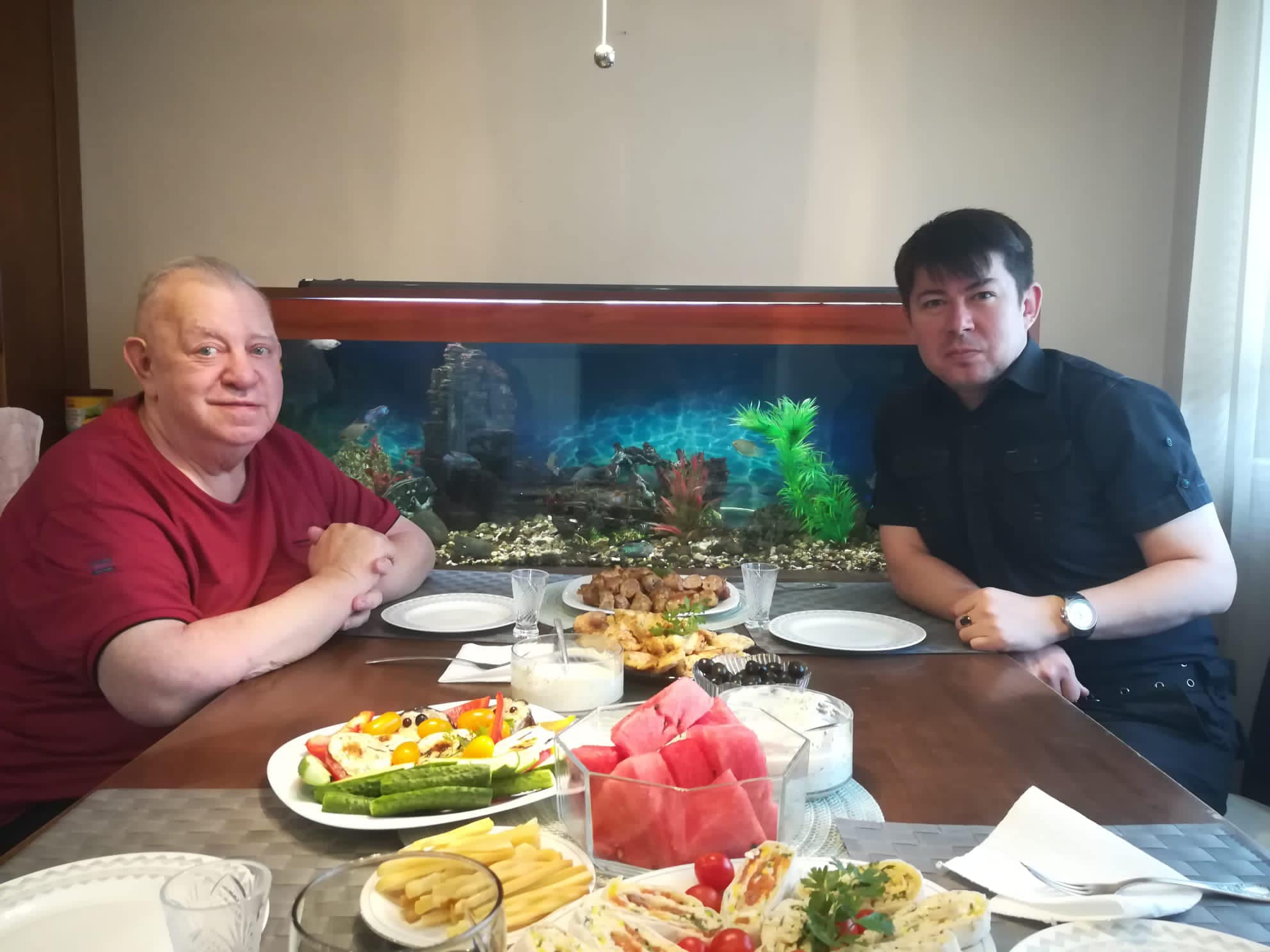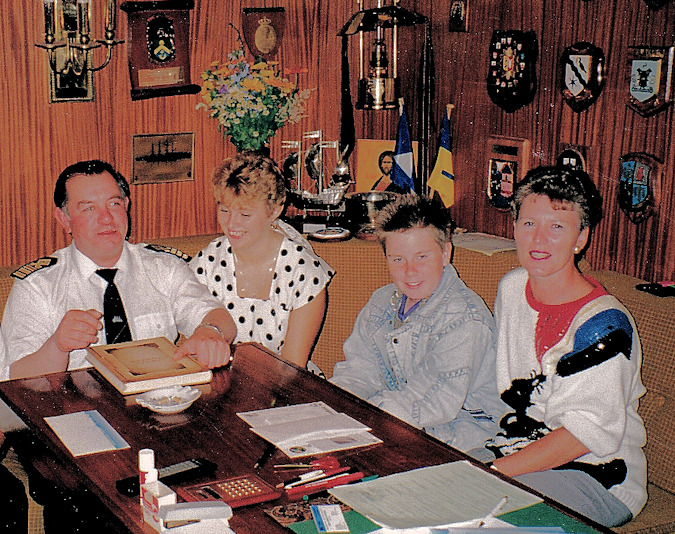 Alexey Perevozchikov with his familiy, 1993 in Wilhelmshaven.
from left: Alexej, his daughter and son and his wife Nina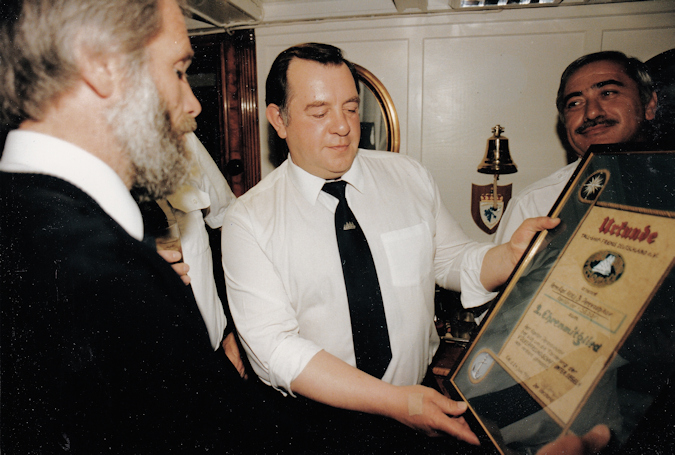 Alexey Perevozchikov was presented with the certificate of honorary membership in the TALL-SHIP Friends Association on board the Statsraad Lehmkuhl in 1990.
He stated in a public interview on board SEDOV: "I have been the commander of the SEDOV since 1981, and before that I spent two years on the sister ship KRUZENSHTERN. My work here is, in my opinion, the true work of a (ship) captain and that of a navigator. My heart is attached to this traditional work. I love working with the cadets and with the crew. It is the fulfilment of a dream. That's all I need, not even a new ship. The SEDOV has become part of my life."
This model of 4-masted bark SEDOV was made by Evgeny V. Yashchenko, a long time member of the crew on bord the ship in Kaliningrad. He've got this as a gift in January of this year, presented by young SEDOV captain Evgeny N. Romashkin.